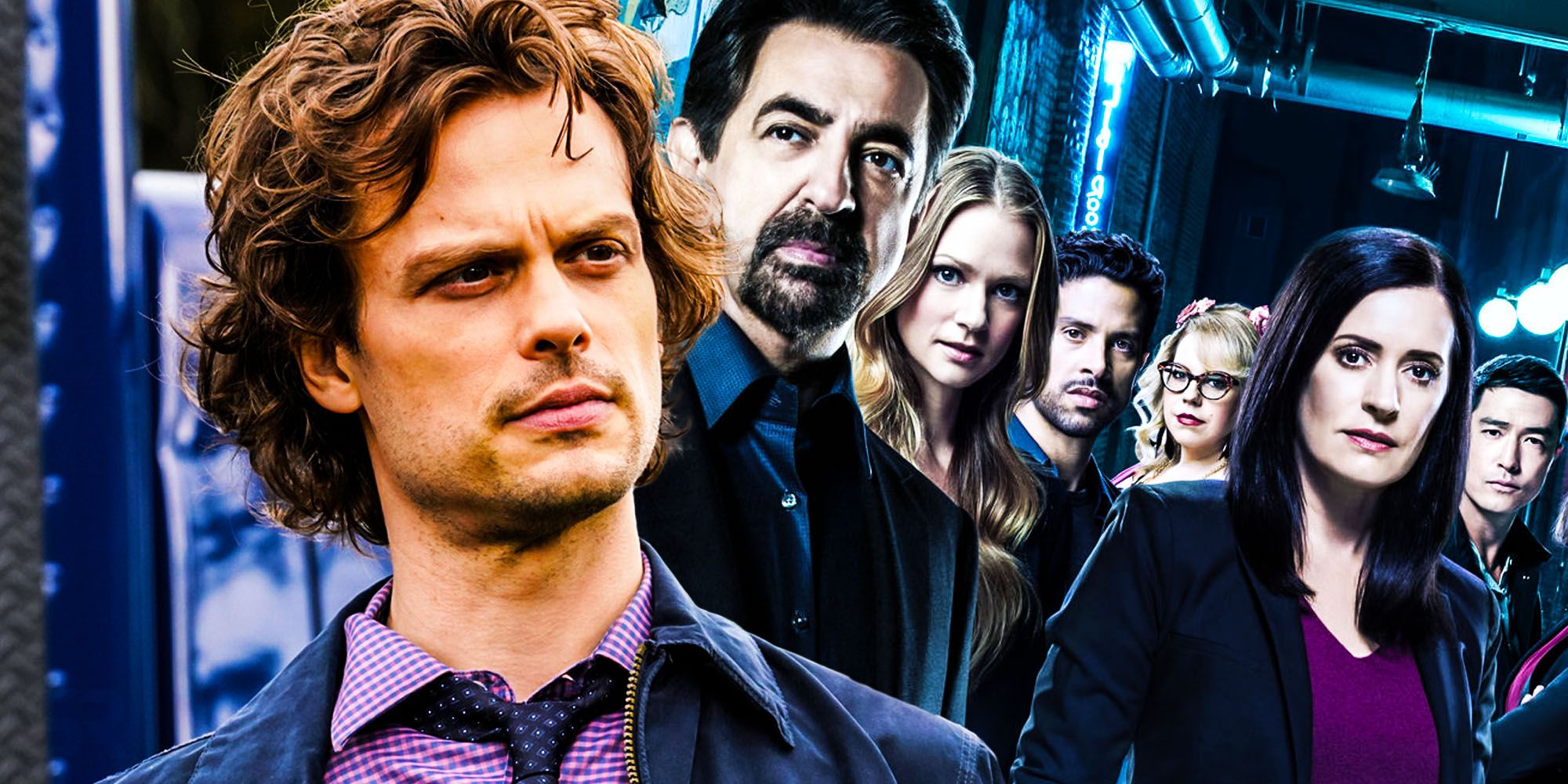 A Criminal Minds season 16 revival is coming to Paramount+, but Matthew Gray Gubler isn't among the returning cast and the show has a good reason why Spencer Reid isn't coming back. While the majority of the cast is returning, there's one notable absent, Gubler, who played genius Behavioral Analysis Unit (BAU) member, Spencer Reid. This is understandably disappointing for viewers who have been waiting to see Reid return for Criminal Minds season 16, as Spencer is one of Criminal Minds' most popular characters, if not the most popular.
When Criminal Minds debuted in 2005, there were only seven main characters, which included Spencer Reid. Through the years, it underwent several cast changes with a few entrances and departures. But Gubler and A.J. Cook, who played Jennifer "JJ" Jareau, were the only two original players from season 1 who stuck by the show until it wrapped up in 2020 after 15 successful seasons. Now that Paramount+ is in the process of reviving Criminal Minds, long-time fans of the police procedural understandably expect both of them to star in the show's new iteration. But based on initial reports, only Cook has signed on to be back and not Gubler.
Related: Thomas Gibson Movie & TV Roles: Where You Know The Criminal Minds Star
However, there's actually a good reason why Spencer Reid won't be back with the BAU when the show returns on the small screen. One of the biggest plot twists in the series' history involved JJ admitting to Reid during a near-death experience that she'd always loved him. Spencer had also harbored secret feelings for his fellow FBI agent but never made a move since she's married and has kids. While JJ and Reid continued as Criminal Minds' core agents, the confession resulted in awkwardness between them. While Reid accepted the fact that they would never be together, it must have still been difficult for him to continue working with JJ. So, as part of his therapy, he likely realized that the best way to move on was to physically distance himself from her, hence Reid leaving the BAU.
How Likely Matthew Gray Gubler's Criminal Minds Reboot Return Is
At this point, there's still a possibility that Matthew Gray Gubler eventually joins Criminal Minds season 16 on Paramount+. After all, the project is still in its early developmental stage, and it doesn't seem to have any target production date. Perhaps the producers could ultimately convince the actor to reunite with his former co-stars. In any case, he doesn't appear to be busy with any other projects, which means that it could be easier to bring him back in. But in the event that he decided that Gubler is really done with Criminal Minds after devoting 15 years to the series, it's good to know that Paramount has a justifiable narrative reason as to why Spencer Reid won't return for Criminal Minds season 16 with his fellow BAU workers. Considering how important and popular he was during the show's original run, people will expectedly have strong opinions about his absence. Explaining that he had to leave the bureau to take care of his mental health makes sense, though, especially as he's been through a lot.
While the narrative threads that have led Spencer Reid away from the BAU have been properly explained, many are wondering if Matthew Gray Gubler had something to do with the character leaving the show. Ultimately, this doesn't seem to be the case, as he left the series on good terms and there weren't any disputes over contracts or creative differences. The actor expressed that he was sad the show had to end but also teases that his character could come back in the future. In an interview with TVLine (via Yahoo!), Gubler discussed the Criminal Minds series finale, saying, "I know that everything has its time, and I'm in no way sad that the show is closing because I feel like we've done it beautifully, and I feel like there are roots there for it to re-hatch later." So, while the Spencer Reid actor may not be returning for Criminal Minds season 16, it doesn't mean that he couldn't come back for the next installment. Gubler went on to remark, "I kind of liken it to if you go to a concert, at a certain point the band has to leave the stage in order to have an encore. It's just the natural progression."
If Criminal Minds season 16 is taking this route, however, it will have to tackle JJ's reaction. Aside from being secretly in love with Spencer, it's also worth noting that they'd been friends for a long time, so not having him around would understandably be difficult for her. In terms of the BAU as a whole, not having Reid will also pose some challenges, especially given his intellectual capabilities. Either way, it will be interesting to see how the revival handles his absence.
Share this news on your Fb,Twitter and Whatsapp