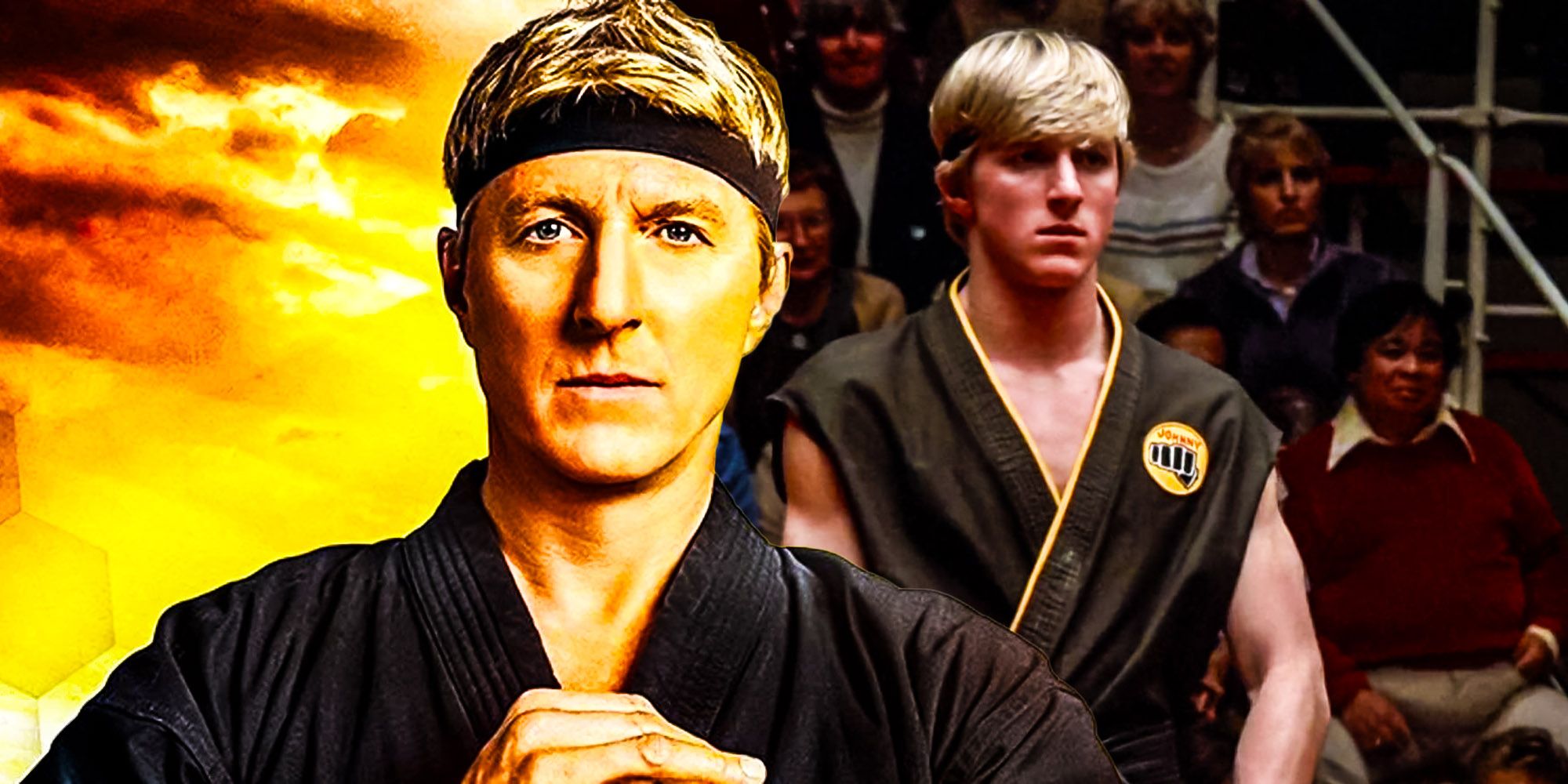 For decades, the Karate Kid franchise has ignored Johnny Lawrence's true All Valley record, but Cobra Kai season 4 has finally brought it back.
Season 4 of the beloved, nostalgic Cobra Kai finally fixes Johnny Lawrence's original All Valley Karate Tournament record from The Karate Kid. For years, even before Cobra Kai, the franchise had refused to acknowledge Johnny's All Valley record in favor of propping up Daniel's success in the series. The season 4 finale changed that by reminding the audience of how much Johnny actually accomplished in his youth.
Starting from The Karate Kid Part III, Daniel has been referred to as the only two-time All Valley champion for his back-to-back victories against Johnny Lawrence in 1984 and Mike Barnes in 1985. Daniel's record is brought up repeatedly in Cobra Kai, but referring to him as the only two-time champion has always been wrong since Johnny was noted to have the same record all the way back in the original Karate Kid movie. Johnny had the same record as Daniel, but for whatever reason, the franchise hasn't acknowledged it in favor of talking about Daniel's record.
Related: Cobra Kai S4 Surprise Cameo Unifies Karate Kid's Original Trilogy
Cobra Kai season 4 fixed that by finally addressing Johnny's record again. In the season 4 finale, after dissolving their partnership halfway through the season, Johnny and Daniel decide to come together once more to help support Sam in her match against Tory. When their partnership is announced to the audience, Daniel takes the time to tell the announcer to address Johnny as a fellow two-time All Valley champion, marking the first time Johnny's record has been acknowledged since the original Karate Kid movie.
Having Johnny's record acknowledged was another means of the show's efforts to redeem Johnny, one that worked especially well because of how it was something even the movies tried to ignore. It also goes a long way in developing the positive side of Johnny and Daniel's rocky relationship from Daniel's end. Two constants throughout the show have been Daniel not showing Johnny any respect and Daniel taking pride in his All Valley record, and Daniel being the one to remind everyone of Johnny's record goes a long way to rectify the former and even out the latter.
In the grand scheme of things, the act wasn't anything big, but it still does a lot for the series leads. For Daniel, it gives him a moment to acknowledge some of Johnny's accomplishments and show him respect, something that will hopefully stick in season 5 of Cobra Kai. For Johnny, it's another way for him to regain some of his former glory, one that works especially well because of how it was something even the original movies forgot about. Cobra Kai has always been good about reworking material from the original movies while paying respect to it, and this latest example is a perfect showing of that.
More: Cobra Kai Season 4's All Valley Winner Explained: What [SPOILER] Did
Tim Allen Returning For Santa Clause Disney+ Sequel Show
Share this news on your Fb,Twitter and Whatsapp