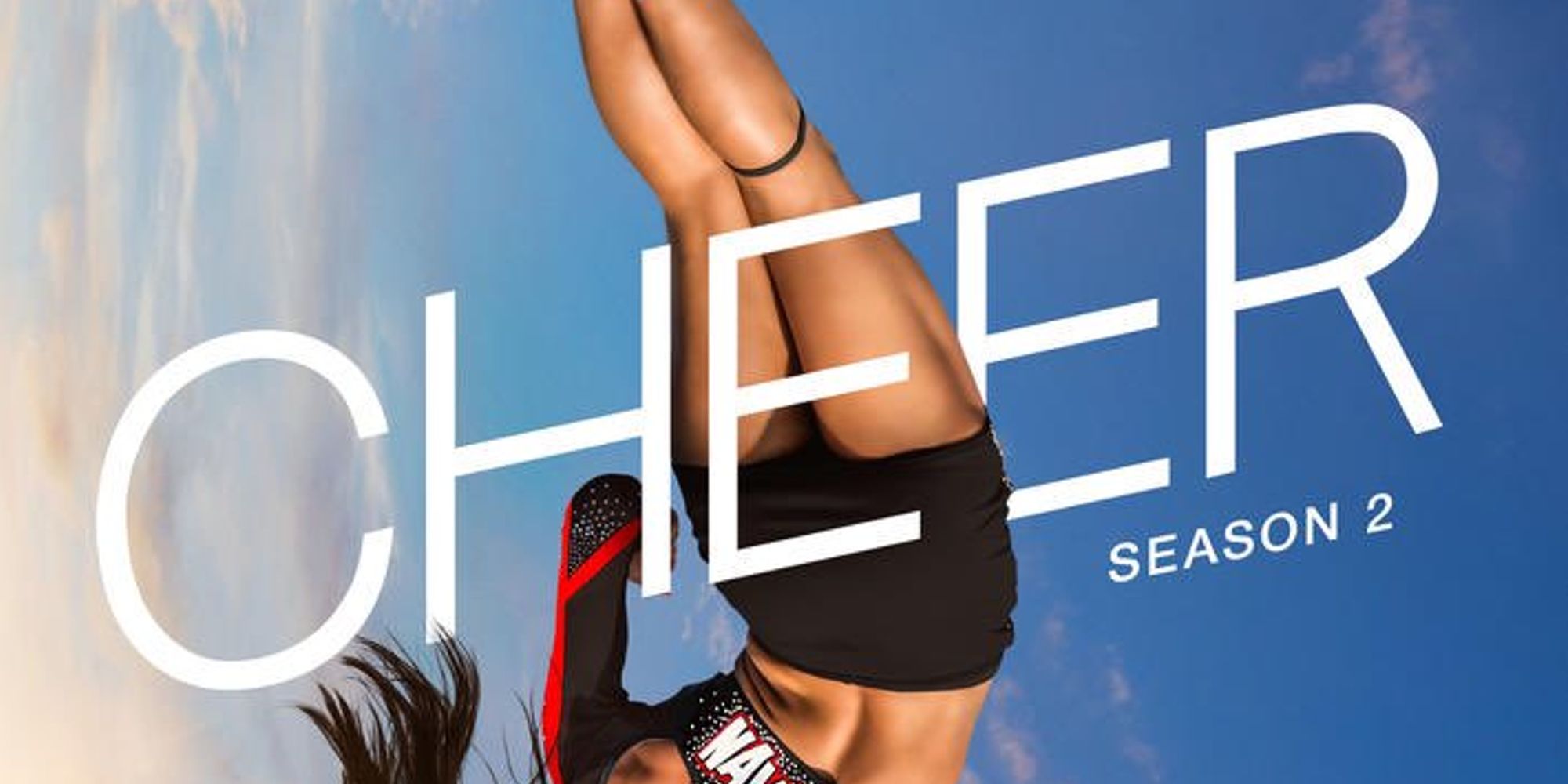 After the huge success that season 1 was for Netflix, the streaming service has finally followed up its hit docuseries about cheerleaders with Cheer season 2. When reality TV viewers first started to watch Cheer, they were introduced to the Navarro College Bulldogs cheer team from Corsicana, Texas led by coach Monica Aldama. Since then, Monica has become a reality TV star who even got to compete on Dancing With The Stars season 29.
But even more than Monica, the Navarro team members also became social media superstars with young viewers that fell in love with them while watching Cheer. Of note, cast members such as Gabi Butler, Morgan Simianer, Lexi Brumback, and La'Darius Marshall became huge reality TV stars with a massive online following. Unfortunately, the National Cheerleading Championship was canceled due to the COVID-19 pandemic and production on Cheer season 2 was postponed. Now that season 2 is finally back, it's time for fans to remember where Cheer season 1 left things off.
Related: Why Jerry Harris Isn't In Cheer Season 2 & Where He Is Now
Navarro Won The 2019 National Cheerleading Championship
25 minutes before its performance at the Nationals, Navarro had one of the worst warm-ups the team had ever seen. Monica looked very stressed as she watched her students making repeated mistakes while warming up. Navarro started out its performance doing great, but Austin Bayles had a very bad landing while spinning that completely stopped him on his tracks and prompted the entire performance to come to a halt. The Navarro team walked out of the stage and tried to figure out what could be done. Navarro was given 30 minutes to go into a practice room and figure out what to do, which culminated in the most dramatic moment in the Cheer season 1 finale.
Monica then asked for confirmation that the judges couldn't deduct points from Navarro due to Austin's misstep. She received verbal confirmation that the judges would only consider the performance that took place up until that stopping point. However, if they were to perform again, they'd still have to go full-out and perform the entire routine again. Austin clearly wasn't equipped to perform, so alternate Alex Bouhuys volunteered to step in. The team went straight into rehearsal mode with Alex picking up the routine in order to fill in for Austin. From a set of plastic chairs, Austin gave the team a pep talk and assured them that they could still get this done and win. He then watched the entire performance from the sidelines. In the end, Navarro's final routine at the Nationals was objectively perfect, so Alex really came through and saved the day. Navarro won the Nationals in Daytona and the entire team celebrated its victory by going into the water at the beach.
Gabi Butler Was Clearly Overworked
Gabi Butler had a mild injury that almost prevented her from competing in the 2019 National Cheerleading Championship seen in the Cheer season 1 finale. Alas, she healed up quickly and still competed. Gabi had been a star athlete at Navarro for many years. By the end of season 1, however, she contemplated leaving cheerleading behind and coming back home to live with her parents for some time. She talked about her love of cheerleading, but she also wanted to slow things down for a bit to spend time with her family. Meanwhile, her parents were shown in the Cheer season 1 finale setting up "training camps" hosted by Gabi that she would be doing over the summer with younger kids. There was a clear sense toward the end of the first season that Gabi seemed to be overworked. In turn, her parents were portrayed as always trying to push her to work harder.
Morgan Simianer Committed To Navarro
In the season 1 finale, Morgan Simianer revealed that she planned on staying at Navarro for the time being. Morgan explained that she didn't imagine herself being coached by any other person other than Monica. She had been living there for two years and really enjoyed the familiarity of her surroundings. Her loved ones did push back on that choice and reminded Morgan that she couldn't be a cheerleader forever, but she still seemed sure about staying exactly where she was.
Lexi Brumback Got Into Trouble
Lexi Brumback's final scene on Cheer season 1 showed her getting ready to attend a rave with a friend. Her family mentioned that Lexi had committed to staying at Navarro and they even got a car for her to have there. But when they went to pick her up in school, the plans had seemingly changed. Driving back home from Navarro, Lexi told her family that she had gotten in trouble and could no longer be a cheerleader there. Lexi's coach, Calvin Beene, explained that Lexi was in a car that had "illegal stuff" inside. According to Calvin, Lexi "took the blame" for it to avoid "snitching on anybody."
As Lexi was shown arriving at a rave, her coach talked about not wanting Lexi to waste her talents and fall back into old habits. Her family claimed that she wasn't even going to the gym to train anymore. Lexi talked about having a good relationship with Monica despite not being a cheerleader for Navarro anymore (at that point in time). Meanwhile, Monica spoke very fondly about Lexi. However, Monica also said that she couldn't coach Lexi to make better decisions if Lexi stayed in Houston around her old group of friends who like to party.
La'Darius Marshall Second-Guessed Himself
After the Nationals, La'Darius Marshall went straight back into his work as a coach for aspiring young cheerleaders. He talked about his dreams of owning a home and having a family. He also explored the possibility of becoming a personal trainer in the future. Otherwise, La'Darius said that he was considering joining the US Army or the Air Force.
Jerry Harris Received A Scholarship
The last few moments that fans saw of Jerry on Cheer season 1 showcased him visiting a gym where he once trained. Having won the Nationals, Jerry was greeted with many hugs and congratulatory words from current students. Later in the finale, Jerry opened a letter revealing that he had gotten a major scholarship to attend the University of Louisville.
Trinity Valley Was Introduced
Trinity Valley was very briefly mentioned on Cheer season 1 as the biggest rival team to Navarro, but not much was shown of the school. In the season 1 finale, portions of the Trinity Valley routine were shown and coach Vontae Johnson was introduced. There seemed to be a few minor mistakes in the Trinity Valley routine at the 2019 National Cheerleading Championship, but those actual mistakes were not addressed or even shown in detail.
The Influence Of Varsity Brands Was Questioned
One of the last few themes explored at the end of Cheer season 1 had to do with the impact that the Varsity Brands conglomerate has on cheerleading as a whole. Natalie Adams, the co-author of the book Cheerleader! An American Icon, expressed that Varsity Brands "controls cheerleading." In response, Varsity Brands president Billy Seely said that "control is a strong word" and explained that most of the measures they take are meant to respect the sport and make it better.
More: Cheer Season 2: Premiere Date, Cast Updates, Trailer & What To Expect
Cheer season 2 is now available for streaming on Netflix.
Denzel Washington Confirms The Equalizer 3 Starts Filming This Year
About The Author
Share this news on your Fb,Twitter and Whatsapp