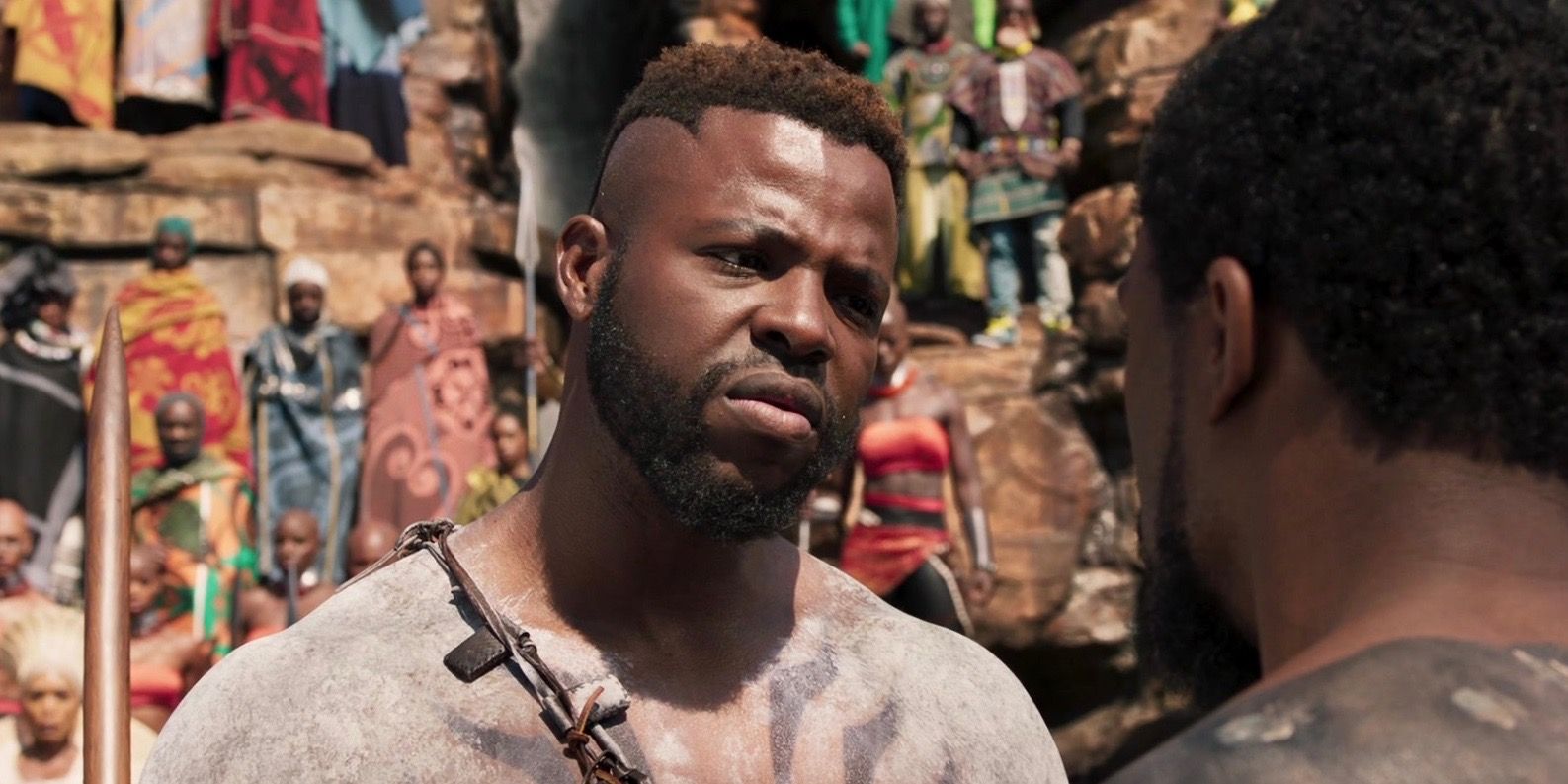 Winston Duke reportedly has an expanded role in Black Panther: Wakanda Forever as M'Baku, resulting in a notable pay raise for the actor.
Winston Duke reportedly received a significant raise for Black Panther: Wakanda Forever due to M'Baku having an expanded role in the sequel. 2018's Black Panther became one of the Marvel Cinematic Universe's most influential movies upon its release nearly four years ago. The film dominated the box office and became a cultural sensation as the MCU's first movie led by a Black superhero. It was no surprise that Marvel Studios began working on the MCU sequel with Ryan Coogler shortly after, which was officially announced in 2019.
However, audiences have had to wait longer than expected for Black Panther: Wakanda Forever. The movie has been hit by various setbacks, none more significant than the tragic passing of star Chadwick Boseman. Marvel and Coogler decided against recasting T'Challa, which resulted in the script being rewritten to work without its lead character. It has long been expected that part of the rewrites meant more prominent roles for Letitia Wright's Shuri, Danai Gurira's Okoye, and others. Now, it appears that Winston Duke is also lined up for a much bigger part in Black Panther 2.
Related: Black Panther 2 Letitia Wright Controversy Explained
Black Panther: Wakanda Forever is finally back in production following shutdowns due to injuries sustained by Letitia Wright earlier in 2021. As part of THR's report about production resuming, the outlet revealed that Winston Duke's M'Baku has an expanded role in the sequel. The article notes that Duke negotiated a "hefty raise" for his participation in the sequel because M'Baku has "an expanded role in the Panther mythos." The report doesn't reveal what this means for M'Baku's Black Panther 2 role or MCU future, or if Duke negotiated this raise before filming began or if it is a recent development.
It makes sense that Winston Duke's M'Baku takes on a bigger role in Black Panther 2. In the original movie, he was a fan-favorite character and returned for minor appearances in Avengers: Infinity War and Avengers: Endgame. The sequel has been put in the position where it needs to elevate its supporting characters in the wake of T'Challa's absence. M'Baku, Shuri, Okoye, and Lupita Nyong'o's Nakia should all have much bigger roles in Black Panther: Wakanda Forever compared to what came before. But since Duke's increased role is specifically being noted now, it could point to just how much larger M'Baku's presence is.
With Black Panther 2 scheduled to hit theaters later this year, audiences won't have to wait too long to find out precisely what M'Baku's role is. The first trailer should arrive sometime this summer and at least provide a glimpse of what Winston Duke's MCU character does. However, many won't want to wait that long to find out and will begin speculating about the possibilities. One that is sure to come to the forefront is M'Baku potentially becoming the next Black Panther or Wakanda's ruler in T'Challa's absence. Ultimately, Winston Duke taking on a bigger role in Black Panther: Wakanda Forever should be an exciting update for many.
More: The MCU Just Accidentally Predicted Black Panther 2's Biggest Problem
Source: THR
Doctor Strange in the Multiverse of Madness (2022)Release date: May 06, 2022
Thor: Love and Thunder (2022)Release date: Jul 08, 2022
Black Panther: Wakanda Forever/Black Panther 2 (2022)Release date: Nov 11, 2022
The Marvels/Captain Marvel 2 (2023)Release date: Feb 17, 2023
Guardians of the Galaxy Vol. 3 (2023)Release date: May 05, 2023
Ant-Man and the Wasp: Quantumania (2023)Release date: Jul 28, 2023
Friends and ALF Get Fresh Prince Style Gritty Reboots In Parody Video
About The Author
Share this news on your Fb,Twitter and Whatsapp