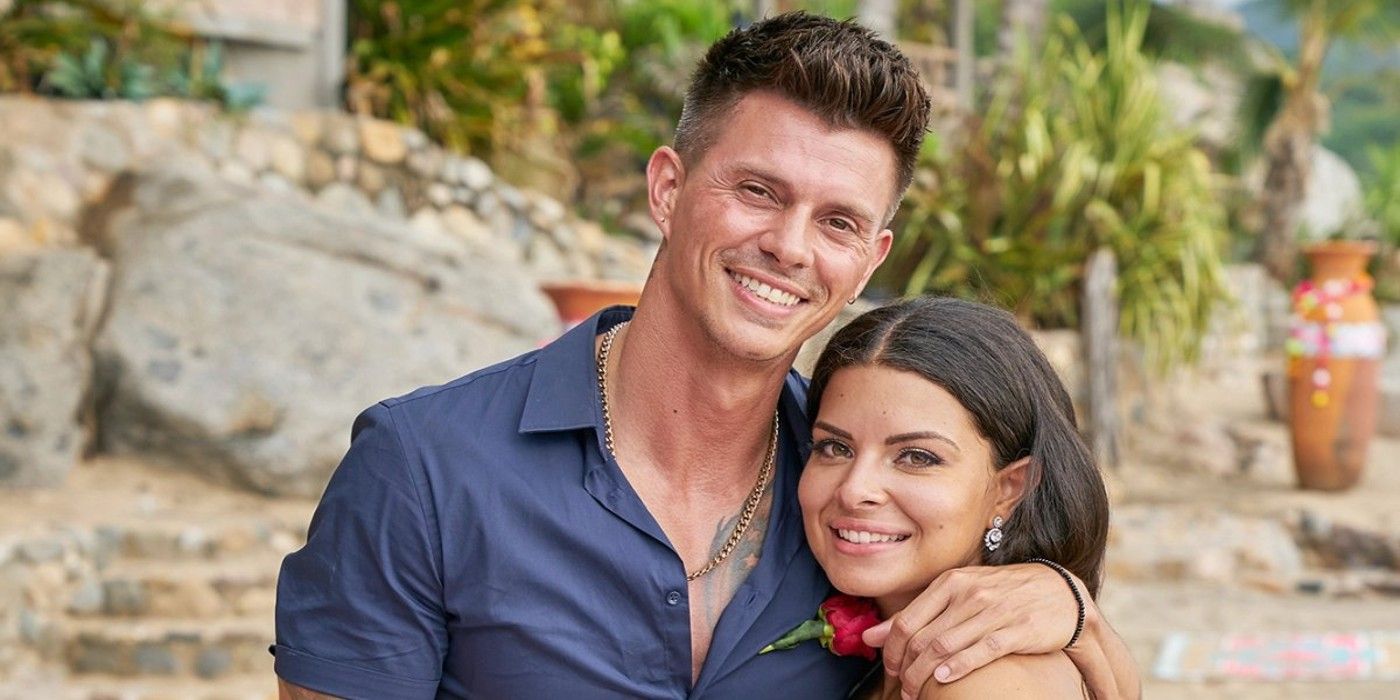 Bachelor In Paradise season 7 engaged couple, Kenny Braasch and Mari Pepin, signed their first lease together for a new apartment in Chicago.
Bachelor In Paradise season 7 couple Kenny Braasch and Mari Pepin, who got engaged on the season finale, revealed that they signed their first lease together for a new apartment in Kenny's hometown of Chicago. Kenny, a 40-year-old talent buyer who creates and manages boy band cover bands, and Mari, a 25-year-old marketing manager who moved to Maryland from Puerto Rico as a teenager, were immediately drawn to each other when they met in Mexico last summer. However, Mari was scared of her feelings and pushed Kenny away. Kenny then dated some of the other women on the beach, but he was still thinking about Mari. When Mari finally confessed her true feelings for him, they got back together and had a passionate romance. Kenny was so in love with Mari that he told the producers that he would have married her at the end of the show instead of proposing. They have discussed their plans to wed in Puerto Rico in the future and are looking forward to starting a family together.
Mari and Kenny have documented their relationship on social media throughout the last few months. They have been splitting their time between Mari's hometown of Annapolis, Maryland, and Kenny's home in Chicago. They share the details of their lives including their everyday meals together and how they celebrate holidays such as Halloween, Thanksgiving, and Christmas. For Halloween, they dressed as Sandy and Danny from Grease. They spent Thanksgiving in Puerto Rico with Mari's family and then celebrated Christmas with Kenny's family in Chicago. They enjoy spending time with each other's families and friends and have even had a double date with their fellow engaged couple from Bachelor In Paradise season 7, Serena Pitt and Joe Amabile.
Related: BIP: Mari & Kenny And Serena & Joe Double Date In Chicago
Kenny and Mari both shared Instagram stories in which they revealed that they signed a lease for a new apartment in Chicago. They both posted a photograph of themselves smiling and looking happy and proud while signing the lease paperwork. In Kenny's post, he wrote, "Life update! Mari and I have signed the lease on a new apartment here in Chicago!" He played the song, "Feel Me Flow" by Naughty By Nature, in the background of the post.
Mari shared the same post, adding, "I can't wait to keep annoying you and scaring you and loving you every day. #Boo." Mari is most likely referring to a post Kenny shared in which Mari hid by the bathroom door, and then yelled "Boo!" as Kenny exited the room. She had a good laugh, while Kenny smiled. The best part was that she caught the whole prank on camera, and she joked that she was very proud of it, and that it was some of her finest work.
Kenny and Mari have a fun and loving relationship that began on Bachelor In Paradise, and has continued to thrive in the real world. Now that they have signed this lease together, and they will be sharing a home, they are sure to become even closer. Perhaps they will be walking down the aisle sooner than later. Mari and Kenny's relationship is one of the show's greatest love stories.
Next: BIP: Mari Pepin & Kenny Braasch Reveal Plans For First Holiday Together
Source: Kenny Braasch/Instagram, Mari Pepin/Instagram
90 Day Fiancé: Jasmine Comments On Her Before & After Plastic Surgery Pics
Share this news on your Fb,Twitter and Whatsapp