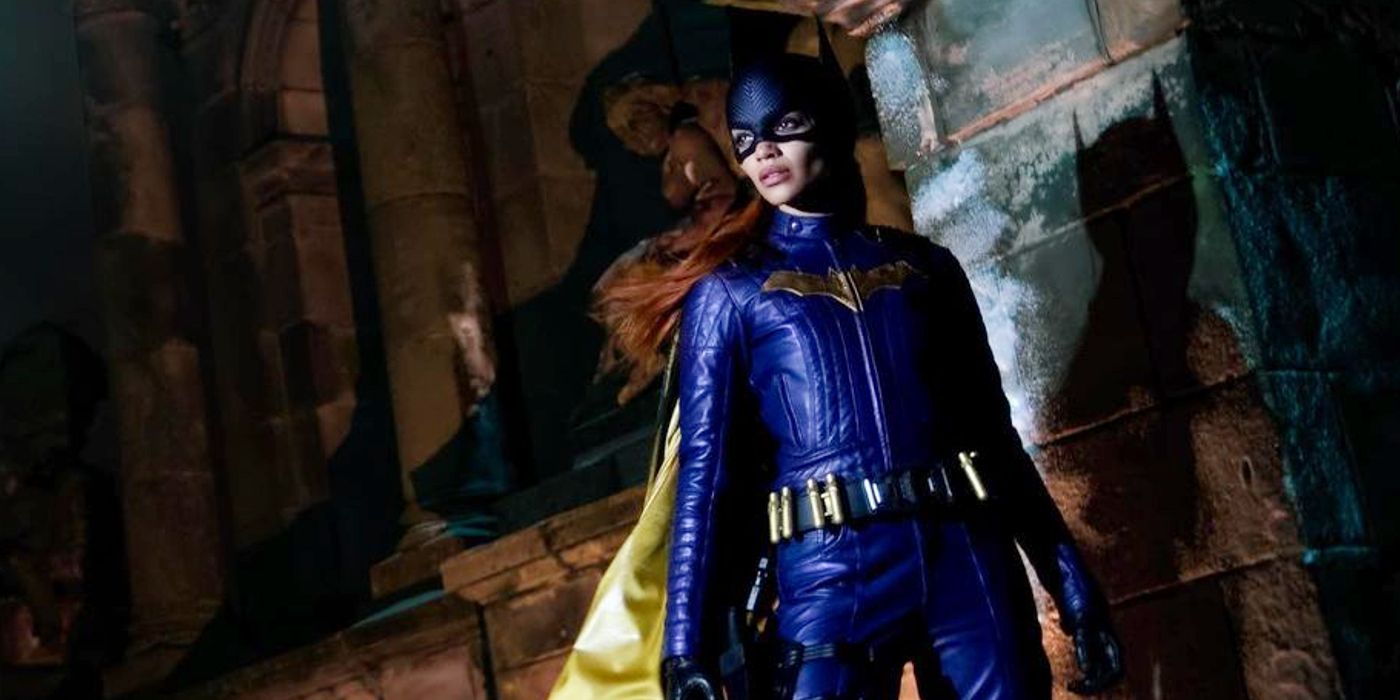 Leslie Grace, star of HBO Max's Batgirl standalone film, takes to Instagram to unveil a first look at Barbara Gordon's comic-accurate Batgirl costume.
Leslie Grace, star of HBO Max's Batgirl, shares an official first look at Barbara Gordon's new costume for the upcoming movie. The film will mark Batgirl's second appearance in a live-action feature film, the first being 1997's Batman & Robin where she was portrayed by Alicia Silverstone. Since then, live-action Batman films have tended to stray away from featuring the Caped Crusader's colorful cast of youthful sidekicks; they were thought to be at odds with the grittier interpretations of Batman that have come into vogue since the turn of the century. Now, however, with the DCEU looking to expand its cinematic universe, Warner Bros. appears to be breaching their tacit rule.
In DC Comics lore, Batgirl is the secret alias of Barbara Gordon. Barbara is the daughter of James Gordon, who serves as the commissioner of Gotham City's police department and is a close ally of Batman. In most depictions of the character, James is unaware of his daughter's double life as a masked vigilante. With J.K. Simmons confirmed to reprise his role as Commissioner Gordon, he and Grace are likely to share many scenes together in the film.
Related: Casting Keaton's Robin For DCEU's Batgirl Movie
Now, Grace has unveiled her Batgirl costume in its full glory on Instagram. The costume fully embraces Batgirl's colorful comic book origins in the vein of recent DCEU films, boasting vivid purples and yellows that adorn most traditional depictions of the character. Batgirl herself poses against gothic architecture with her iconic red hair flowing in the wind. Check out Grace's post along with the full-body shot, shared by Batgirl co-director, Adil El Arbi, below:
With 2022's The Flash serving as the swan song for Ben Affleck's tenure as the Batman, Michael Keaton is expected to take up the mantle in Batgirl. Keaton's Batman will also make his first DCEU appearance in The Flash, though it is currently unclear how Affleck will hand the baton off to the senior Dark Knight. However the circumstances may pan out, Keaton's older take on the iconic superhero will certainly set him and his relationship with Barbara apart from other recent iterations of the character.
Warner Bros. recently announced that Blue Beetle, another film set in the DCEU that was planned to be a streaming exclusive, would instead be receiving a traditional theatrical run. Unfortunately, there are no plans for Batgirl to receive the same treatment; it seems that the studio is still hesitant to fully commit to streaming exclusive superhero movies. With filming well under way in Glasgow, there is still plenty of time for the studio to announce one for Batgirl as well.
More: What Keaton's Robin Means For Schumacher's Batman Movies Being DCEU Canon
Source: Leslie Grace, Adil El Arbi
The One Thing That Made Michael Keaton Return As Batman In The Flash
About The Author
Share this news on your Fb,Twitter and Whatsapp