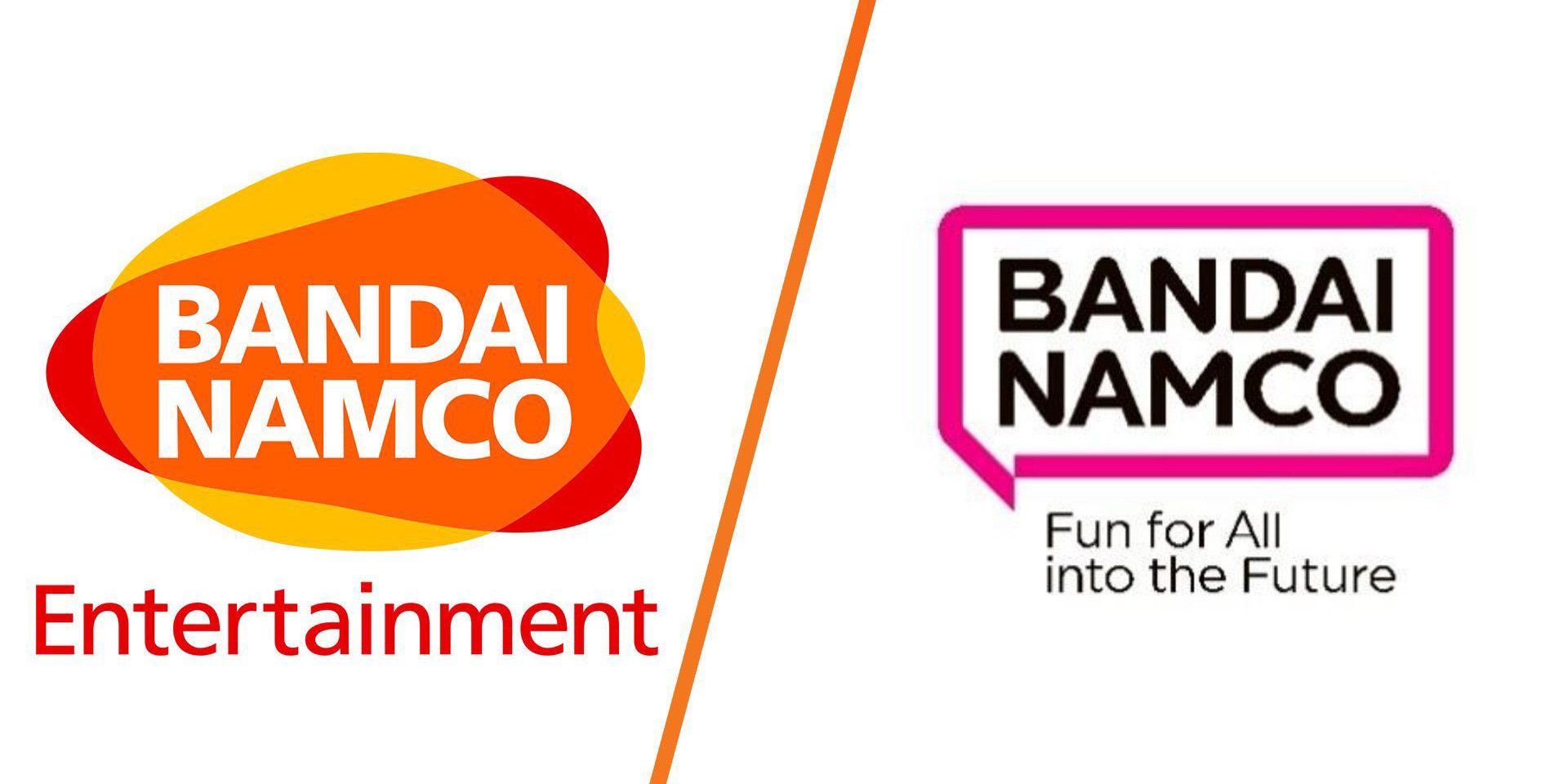 In response to Bandai Namco's new logo going live on April Fool's, many fans are taking to Twitter to post their hilarious reactions to the change.
As of today, the new Bandai Namco logo has gone live and prompted hilarious reactions from fans and gamers alike. Since Namco's release of Pac-Man in the 1980s and its eventual combination with toy manufacturer Bandai, Bandai Namco has become one of the world's most well-known companies in gaming. The company recently saw considerable success by publishing FromSoftware's Elden Ring, which has become 2022's best-selling game and continues to get positive reception to this day.
In October of last year, Bandai Namco announced that it was changing its corporate logo and replacing its mission and vision with a new purpose to better reflect the company. The multinational video game publisher explained in its press release that its new purpose could be summed up in the statement "Fun for All into the Future." This statement is also connected to its new logo. When fans heard of this logo and purpose change, many were less than impressed. Some fans even took to Twitter to tear apart Bandai Namco's new logo, with several mocking the new design. Now the lampooning of the new logo continues since the company officially changed it as of today.
Related: Scarlet Nexus Min. Requirements Are Very Low
In response to the new logo going live as announced on the Bandai Namco Studios Malaysia Twitter account, many fans are taking to Twitter to post their hilarious reactions to the change. Fans like Twitter users Daan Koopman and TazoGumballChowder have commented on their hope that the logo change could have been some kind of April Fool's joke. Other fans like Twitter user Tim commented on the logo's lack of excitement, and user Patrick Adams mentioned the similarity between the new logo's red color and Nintendo's red color.
Why are we worried?? Any minute now Bandai Namco will announce that this ugly logo change is one big elaborate April Fools joke. I'll give them this, they've been planning this prank for months now in advance so they sure got us good. Any minute now…any minute now

— TazoGumballChowder #NewDeal4Animation 🌟 (@ChowderGumball) April 1, 2022
Wait a second… I just realized. Bandai Namco's new logo is entirely in red, just like Nintendo's! You know what? That's perfect.

— Patrick Adams / パトリック・アダムス (狼兎64) (@TheWolfBunny64) March 29, 2022
Despite fans' reactions to the new logo, the change officially signifies a new era in the company. Recently, Bandai Namco worked on the most expensive game in its history, though the identity of this game is still under wraps at the time of this writing. Between this mysterious project and the company's objective of making Elden Ring a multimedia franchise in addition to a video game, Bandai Namco is shifting its position as a video game publisher and working on expanding its offerings. It is quite feasible in the future that Bandai Namco will offer tie-ins to its video games, like movies, television, or books.
Though some fans are not thrilled over Bandai Namco's new logo, they will hopefully be more impressed by the company's potential expansion into other media, and by the ambitious new projects it apparently has in the works for the future. The gaming company's change of logo and purpose is only the beginning.
Next: Elden Ring Seventh Ending Discovery Actually An April Fool's Prank
Sources: Bandai Namco Studios Malaysia/Twitter, Daan Koopman/Twitter, TazoGumballChowder/Twitter, Tim/Twitter, Patrick Adams/Twitter
Morbius' Post-Credits Scene Creates 7 MCU Questions & Plot Holes
About The Author
Share this news on your Fb,Twitter and Whatsapp