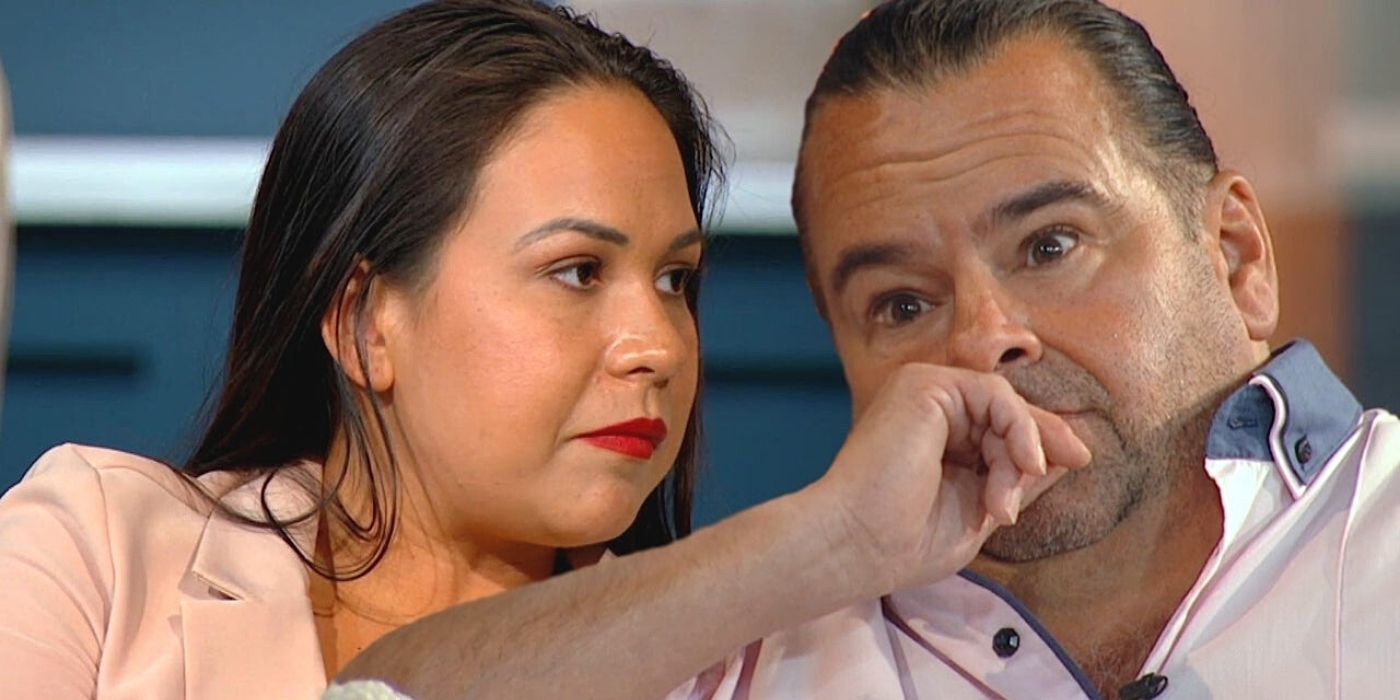 Popular 90 Day Fiancé stars Big Ed and Liz Woods have been on their weight loss journeys ahead of their marriage. Viewers may remember the couple from 90 Day: The Single Life seasons 1 and 2, during which they had several dramatic moments. Ed first met his love interest at his favorite restaurant, and the duo soon became friends. One thing led to another, and the couple appeared on the series to televise their romance in front of the world. Ed and Liz had various ups and downs on the show, which revealed they were an incompatible couple.
At the beginning of his relationship, the 57-year-old reality star wanted to rush his relationship status with Liz. His impulsive approach startled the single mom, which caused the two to have multiple fights, which led to their messy breakup. A phone recording later leaked online, which showed the couple having an intense argument. When Ed was featured on the 90 Day: The Single Life season 2, it seemed that his relationship with Liz was over. However, the couple shocked the fans by reconciling and secretly getting engaged. The two are now planning to get married soon and will be featured on 90 Day Fiancé: Happily Ever After? season 7, airing later this month.
Related: 90 Day Fiancé's Molly's Most Shocking Skintight Outfits After Weight Loss
Ahead of their wedding, Ed and Liz have been busy getting into the best shape of their lives, and have been updating their fans on Instagram. However, both Ed and Liz have slightly different approaches to fitness. When it comes to the 29-year-old, she's been working out three to four times a week to achieve her goal weight. She is maintaining a healthy diet that involves eating three well-balanced meals per day. In the past, Liz didn't follow the healthiest approach to weight loss, but now she is losing weight the right way, so she maintains her weight loss. In July 2022, Liz reached her weight loss goal by losing 20 pounds.
As for Ed, he's been on a steady weight loss journey that began after his ex-girlfriend Rosemarie Vega dumped him. In January 2021, he first unveiled his new look on social media. The 90 Day Fiancé franchise star lost 25 pounds and shared a workout selfie to reveal his weight loss results. Unlike Liz, Ed's journey hasn't been smooth as he has fluctuated due to his controversial weight loss regime. The former photographer also shared in the past that he enjoys having an energy drink before he begins a workout. Many health enthusiasts called him out for this weight loss advice.
Overall, it seems both Liz and Ed are making progress in their weight loss journeys. Liz has already reached her goal, but her social media posts reveal she's continuing her fitness journey. In July, she posted a video of herself dancing and enjoying her cardio workout. As for Ed, he is continuing his weight loss journey and giving his fans updates on Instagram. Fans will likely learn more about Ed and Liz's weight loss journeys in the upcoming 90 Day Fiancé spin-off.
Share this news on your Fb,Twitter and Whatsapp