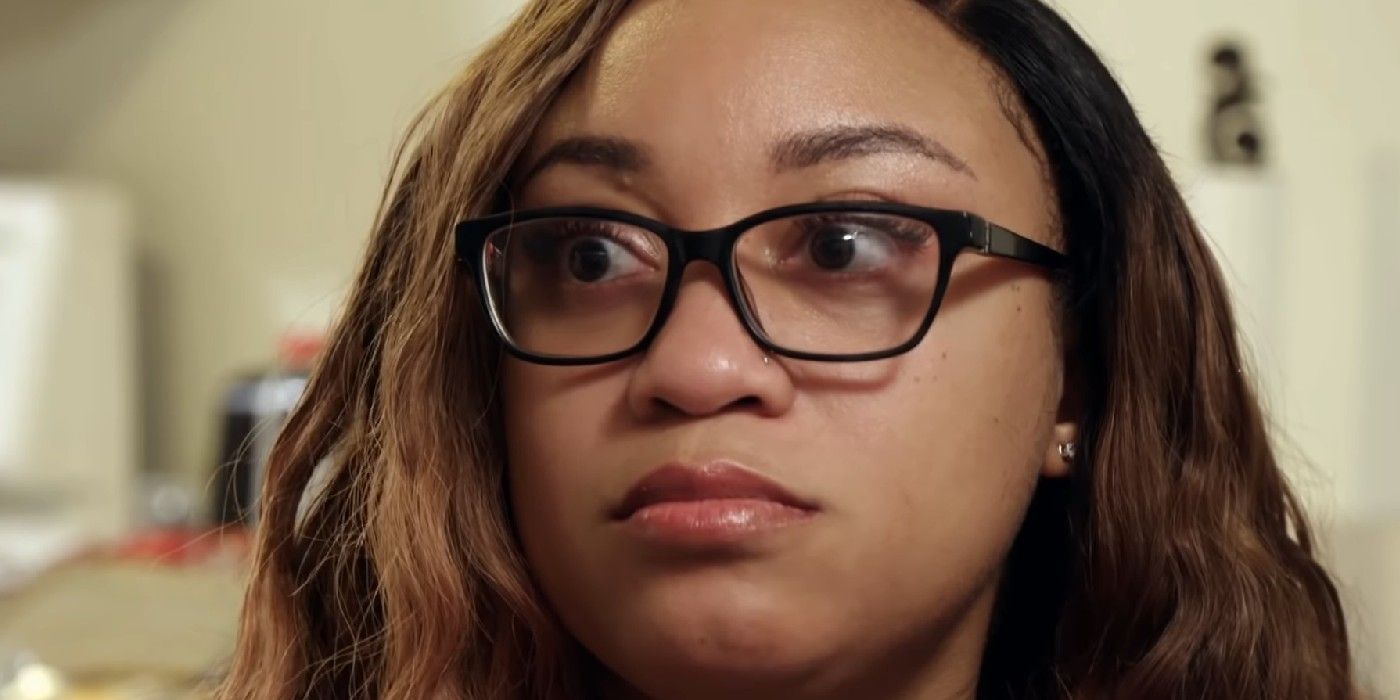 After receiving backlash, Memphis declares she wouldn't join 90 Day Fiancé: Before the 90 Days if she had the ability to turn back time.
Memphis Sandoval reveals why she regrets saying yes to 90 Day Fiancé: Before the 90 Days. It could be argued that there's no bigger villain on this season of the 90 Day Fiancé spinoff than Memphis. It all started when she wanted "sexy time" with Hamza in his mom's house, but the backlash has escalated into something far more serious. Negative reviews talking about Memphis' job as a nurse practitioner have surfaced. The memes about Hamza being "quick" in bed and his obsession with Memphis' chest don't seem to end.
When it was first pointed out that Memphis had been disrespectful to Hamza's mother Hayet on 90 Day Fiancé: Before the 90 Days, she lashed out at viewers and claimed that the show is "most of the time not reality." Since then, almost every statement by Memphis on her social media has been controversial. When some expected her to be accountable for breaking Hayet's house rules, Memphis claimed they don't apply to her because she's not a Muslim. Memphis also pointed out that Hamza should be held accountable as well. Memphis is likely surprised by the negative response to her scenes on 90 Day Fiancé and is now saying "hell yes!" when asked if she regrets doing it.
Related: 90 Day Fiancé: Memphis Reveals How Hamza's 'Unusual' Jealousy Affected Her
Recently, Memphis did a Q&A session with followers on her Instagram stories and answered all sorts of scandalous questions. For one, Memphis spoke out against the way she's been edited on the show. "Do you think the editing is fair and doing you justice?" asked one follower. "Hell no!," Memphis said, before adding, "excuse my French!!" Memphis also shared she wouldn't do 90 Day Fiancé if she were able to turn back time because of the "negative impacts" it has had on her, Hamza, and their family. While Memphis just posted "…." as a reply to whether the show is scripted, she did confess her daughter is sensitive and doesn't want "editing to make her upset." Memphis also claimed that TV likes to emphasize certain things, and 90 Day Fiancé made a "big deal" out of her saying "sexy time." She also admitted to getting "mad" about "99.8 percent of the time" she's watching 90 Day Fiancé: Before the 90 Days.
Moreover, Memphis addressed her bedroom activities with Hamza and claimed he has "never had issues" in that department. Memphis then alluded that "some people encourage" and want to "create a certain illusion" about him. The "sexy time" with Hamza has apparently "always" been "great" for Memphis. She also claimed that the idea of "sexy time" was supposed to be fun and innocent, but it turned into "something more sinister" when it wasn't her intention. Plus, Memphis claims Hamza's English is not as bad as shown, and he also speaks German, although she seems to be learning Arabic for better communication.
Memphis' transparency about the show is interesting for a few reasons. For one, Memphis has now effectively declared war on 90 Day Fiancé with her negative comments and could be coming close to breaking her NDA. It's also unusual to see a cast member open up this way while their storyline is still airing. At this point, it seems unlikely Memphis will be asked back on the show. However, based on her comments, she has no interest in returning.
Next: 90 Day Fiancé: All The Signs Memphis & Hamza Are Still Together
90 Day Fiancé: Before the 90 Days airs Sundays at 8 p.m. EST on TLC.
Source: Memphis Sandoval/Instagram
90 Day Fiancé: Why Memphis Smith's Real Height Has Shocked Fans
About The Author
Share this news on your Fb,Twitter and Whatsapp