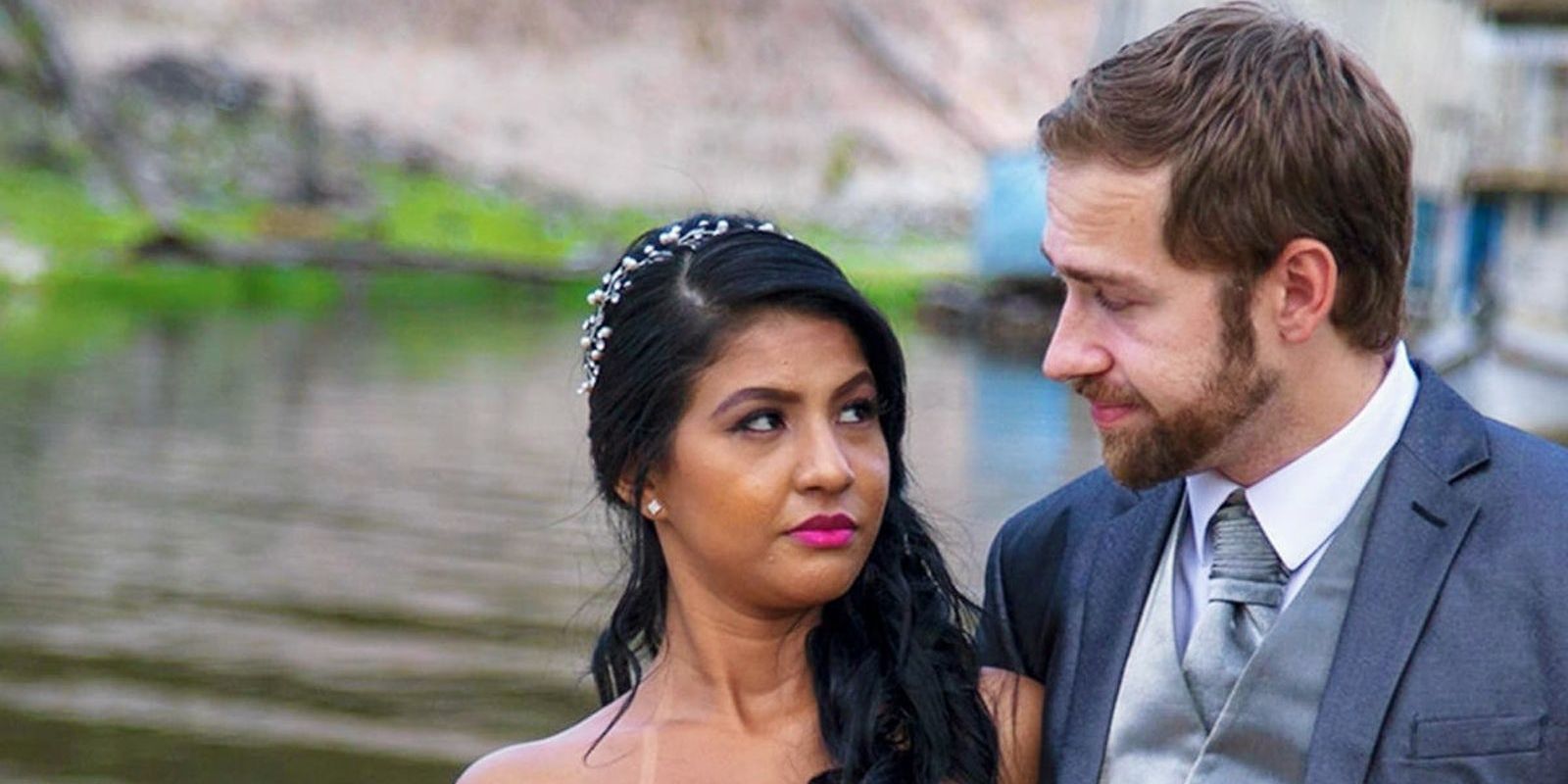 90 Day Fiancé fans want Karine Staehle to return to the show after her break-up with Paul. The 25-year-old reality star reveals her honest thoughts.
Former 90 Day Fiancé star Karine Staehle would consider featuring on the show after splitting from her husband, Paul Staehle. Paul and Karine last featured on 90 Day Fiancé: Happily Ever After? season 5 in 2020. The couple showcased their rocky marriage during the season, and in one of the shocking episodes, Karine locked herself in the bathroom. After seeing the couple's deteriorating relationship, the show producers decided not to invite them to the Tell-All. The reunion host, Shaun Robinson, said that the network wanted to give Paul and Karine space to resolve their marital issues.
Eventually, the couple moved to Brazil and welcomed their second son, Ethan Staehle. Fans noticed that Karine looked very happy while living in her home country, close to her family. Just when fans thought the couple had overcome their problems, Paul revealed that Karine called the cops on him. Later on, a video of Karine surfaced online in which she was seen physically abusing her husband. Paul has now moved out of his house and is planning to divorce his Brazilian wife.
Related: 90 Day Fiancé: Paul Reveals How Karine Is Splurging After Their Split
Karine couldn't be happier after breaking up with Paul. She recently had a Q&A session on Instagram to answer her fans' questions. Since the 90 Day Fiancé celeb is now single, a fan asked her, "Will you be on 90 day fiancé again?" Karine replied she has a "never say never" attitude. If the producers would reach out to her, she can think of joining the show. When another fan asked a similar question, Karine answered that she was busy focusing on herself for now. She added, "I would have to see what it would involve and the terms and if I feel it's the right thing to do or the right moment."
Many 90 Day Fiancé viewers are shocked to see that Paul and Karine have actually separated after four years of marriage. Karine said she had an unexpected epiphany one day that her sons didn't deserve to live with two "miserable" parents. She left Paul thinking that Ethan and Pierre deserved to grow up in a peaceful home. Although Karine was criticized for allegedly assaulting Paul, many 90 Day Fiancé fans are still worried about her well-being. While replying to a concerned fan, the 25-year-old reality star said she is doing much better than before and will not give up.
She is one of the most controversial cast members of the 90 Day Fiancé franchise, but it now looks like she is trying to turn her life around for the better. Karine is looking much happier in her latest pictures. She is focused on her cosmetology career and recently started a new job. 90 Day Fiancé fans are hoping that Karine will continue to grow in her life and that TLC cast will her for another spin-off.
Next: 90 Day Fiancé: Karine Explains Why She Can't Return To Brazil With Sons
Source: Karine Staehle/Instagram
90 Day Fiancé: Why Fans Always Look Down On Kim Menzies & Lisa Hamme
About The Author
Share this news on your Fb,Twitter and Whatsapp