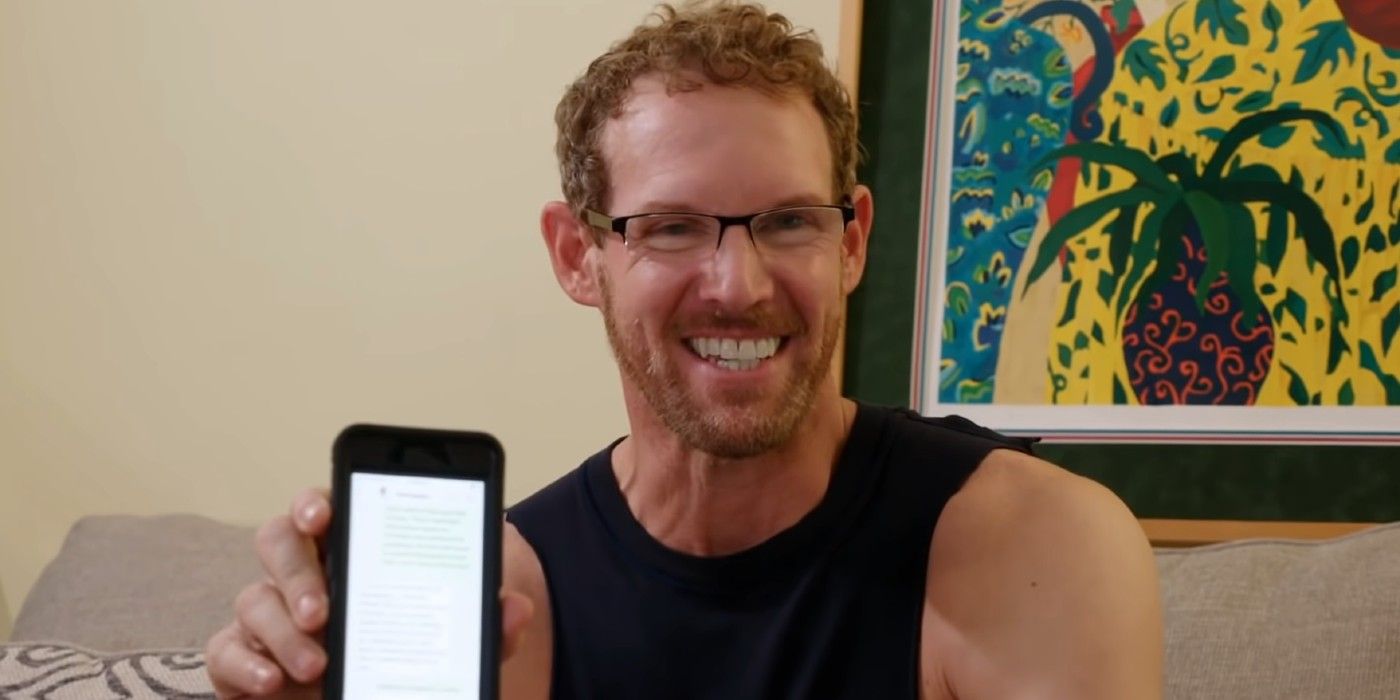 Age doesn't matter to former pastor Ben Rathbun, 52, who is in a relationship with 22-year-old Mahogany Roca on 90 Day Fiancé: Before the 90 Days.
While Ben Rathburn is ready to follow God's will and marry Mahogany Roca on 90 Day Fiancé: Before the 90 Days, he's also revealed which female cast member he would date and how age doesn't matter "at all." The Michigan man Ben has come under the spotlight after his controversial 90 Day Fiancé debut in a catfish storyline with Mahogany. If the relationship was awkward enough with him being 52 years old, and Mahogany 24, Ben is being blasted for ignoring his children and getting scammed for a woman who's literally their age. However, Ben revealing why this castmate would be an ideal blind date has raised several more red flags about him.
The 90 Day Fiancé newbie Ben didn't show up for five episodes on the TLC show and when he finally did, he wasted no time in using his newfound fame to make money. Because of the scandalous nature of Ben and Mahogany's relationship, he seemed to have been getting a lot of questions from viewers which has "overwhelmed" him. So Ben asked them to get in touch by paying $1.99 for a 250 character Cameo message instead. If Ben wasn't being called delusional and immature for not being able to see through Mahogany's filters and supposed scam, he has now been labeled "thirsty" and accused of using 90 Day Fiancé for fame.
Related: 90 Day Fiancé: Why Fans Already Detest Ben Rathbun On Before The 90 Days
There are suspicions that Ben and Mahogany's storyline on 90 Day Fiancé is also fake, but it's too soon to say anything about it yet. But Ben surely doesn't mind dating someone else because he readily listed plenty of reasons why he'd date Stephanie Matto after going on 90 Day: The Single Life. In his $1.99 Cameo chat with @KikiKibbitz, Ben replied, "Good question! I go for more than looks and I'm really not interested in age at all. At all!" He added, "But I Gotta say Stephanie Matta [sic.]" As per former pastor Ben, Stephanie is "hella cute" and "owns the internet" because she is "the ultimate puppet master by selling her farts in a jar."
But that's not all. Ben also appreciates how Stephanie managed to stay in the news with just a hospital visit after that. "And then the big tow thing. I think she is a complete genius," Director of the Michigan Lupus Foundation Ben continued to justify his choice. "So she would keep the date interesting," Ben said. He is of the opinion that he needs to be "able to connect with someone mentally" and thinks Stephanie from 90 Day: The Single Life can keep up. In the comments, @realitycraycray observed, "It's more than looks! It's also about being 30 years younger and having big b**bs."
Someone else joked that Stephanie is probably too old for Ben, and 90 Day Fiancé: Before the 90 Days viewer @valballerina could "count about 35 red flags in that one paragraph." Meanwhile, Mahogany's Instagram and Facebook pages say that she's "single" which could be why Ben is already looking for his next soulmate. However, Ben may need to look elsewhere since Stephanie has already found a new boyfriend all thanks to her massive fart jars sales. The YouTuber and fartrepreneur Stephanie has hinted at getting married in 2022 as well.
Next: 90 Day Fiancé: Everything To Know About Mahogany Roca's Instagram Page
Source: @KikiKibbitz/Twitter, @realitycraycray/Twitter, @valballerina/Twitter
Marvel's Greatest Avenger Ever Just Got A Massive Power Upgrade
About The Author
Share this news on your Fb,Twitter and Whatsapp