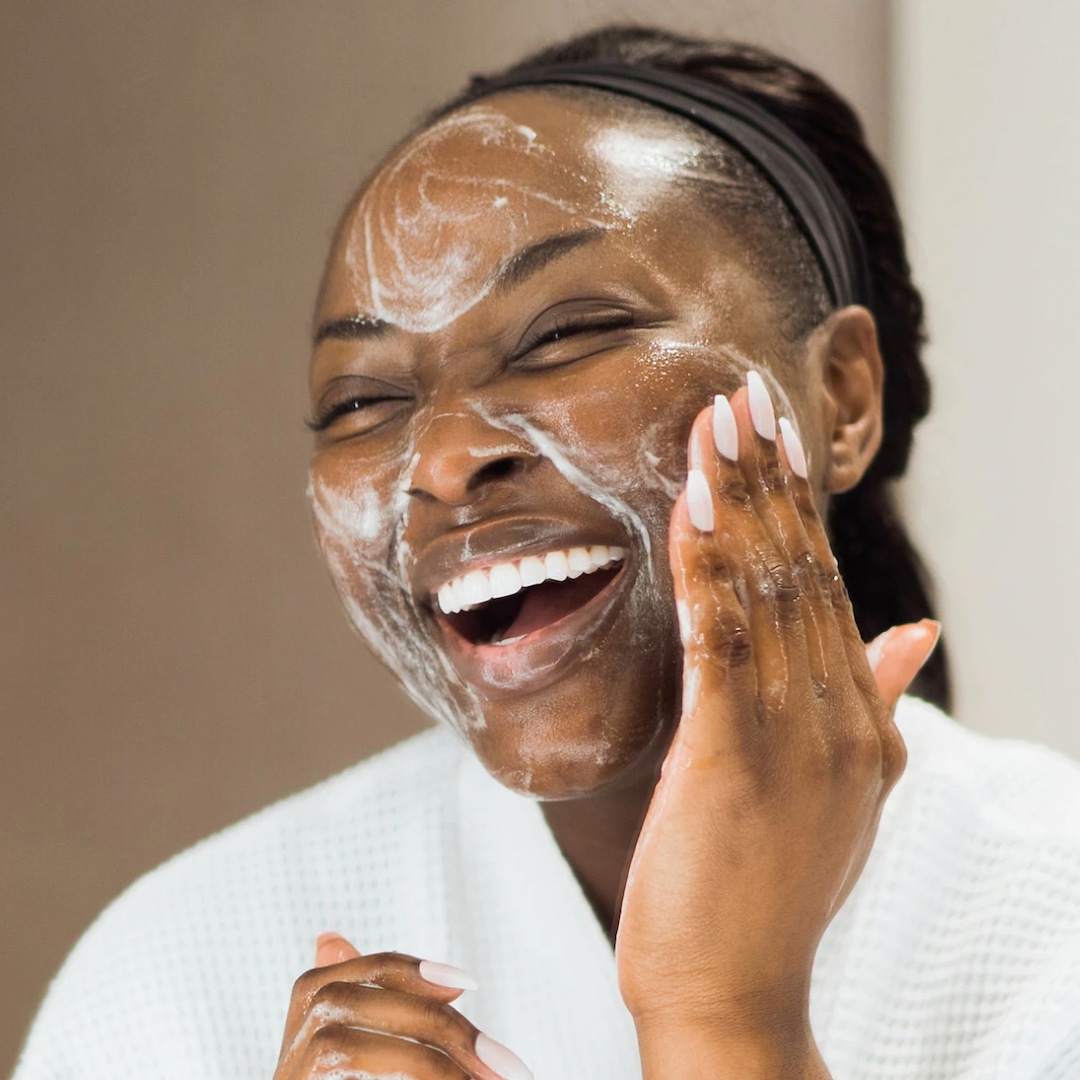 If you're on the fence about buying the Fresh Soy Makeup Removing Face Wash, it has 246.2K+ "loves" from Sephora shoppers. Check out these reviews from fans of the product.
One called it a "holy grail," adding, "The best cleanser I have ever used! I used to have combination acne prone skin and it worked great on my skin. Since I'm now on accutane, my skin is dry and very sensitive and this cleanser still works great. Cleans well while still keeping my skin hydrated."
Another wrote, "My favorite skin care product ever. I've been a repeat customer for years! Great for all skin types. Gentle and the rose smells very calming."
"I love this cleanser! I have been using it exclusively for the last two years and it is the mildest yet most effective cleanser I have every used," a fan shared.
A Sephora shopper declared, "I've bought this product 3 times already and i'm never going back to anything else. It helped clear my skin and it took me so long to find something that truly helped me!"
"I've been using this for 2 years and it's the only cleanser I will use now. I've also gotten my mom hooked on it. I have sensitive dry skin and this is so gentle yet effective," a reviewer shared.
A shopper said, "Very gentle face wash. I can use it everyday, morning & night. No fragment or artificial smell. Gone through bottles of these! Introduced by my cousin with sensitive skin & acne, she swears by this product!"
"I am in love with this face wash. I have rosacea/acne and this is so soothing and lovely. The smell is amazing," a Sephora customer revealed.
Another person raved, "Absolutely LOVE this makeup remover!! I find it really does get everything and I don't even have to scrub my face like I did with other removers. It also doesn't irritate my eyes when I use it for mascara/eye makeup with is a huge plus. I'm on my 4th refill and plan to keep going with it!"
Share this news on your Fb,Twitter and Whatsapp