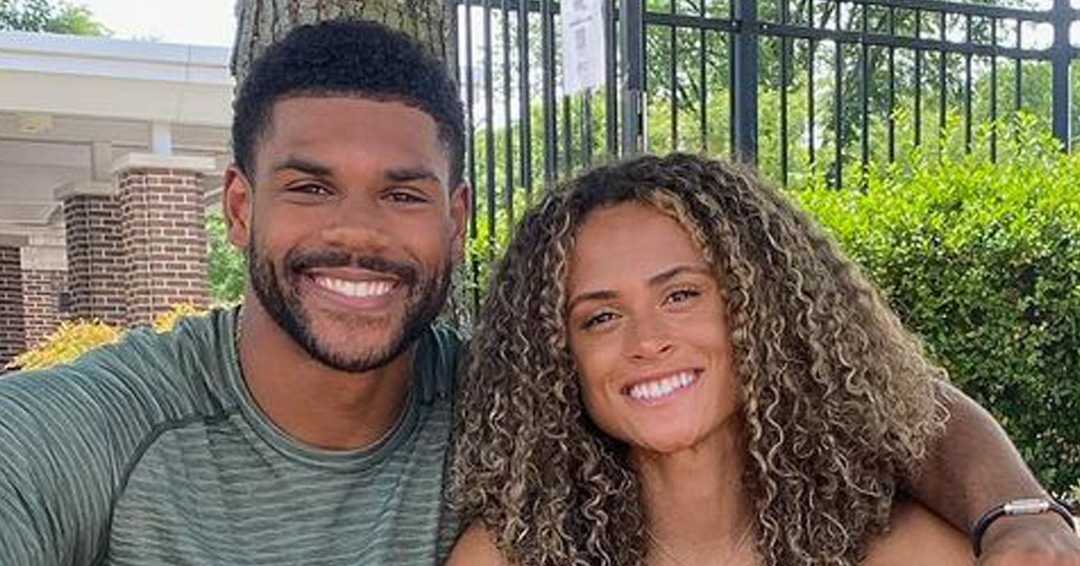 "I have a vision in life, she has a vision in life, and we just kind of merged our visions," he said. "In this season of life, me primarily supporting her and her dream and her calling, is fun for me. And just knowing how supportive she is of me as well and in the long term." 
In fact, Sydney revealed, the couple is waiting until after the track and field season to go on their honeymoon.
She added, "We're still figuring out where we want to go and what we want to do, but we're definitely not taking that off of the calendar at all." 
Two weeks before their big day, Sydney and Andre both posted on Instagram a series of gorgeous engagement photos that featured the couple walking through Greystone Mansion and Gardens in Beverly Hills, Calif.
"Everyday you challenge me to grow. Comfortable, or uncomfortable, I wouldn't have it any other way," Sydney captioned her post. "Can't wait to meet you at the altar." 
In his own post, Andre shared his own excitement for their then-upcoming nuptials.
"Simply put, Andre after knowing Sydney is far better than Andre before knowing Sydney," he wrote. "Can't wait to keep growing in love with you. I'll meet you at the altar Shmoop!" 
Share this news on your Fb,Twitter and Whatsapp